Latest Update
2019 Programs
In 2019, Creative Catchment Kids has a range of programs being coordinated across specific areas of NSW. To find out if there is a program, or if you have the potential to establish a Creative Catchment Kids program, in your local area then please contact Owen Dunlop at owen.dunlop@det.nsw.edu.au.
Creative Catchment Kids in the Murray Region 2011 – 2017 Evaluation Report
This report on the Creative Catchment Kids (CCK) program between 2011 – 2017 was commissioned by Petaurus Education Group (PEG). Data was collected through document analysis, survey and case study development, with the survey designed and analysed by PeeKdesigns. Anecdotal evidence has been assembled at stages over the delivery of the program and has been woven through the more formal evaluation design. The analysis of data collected from participants involved in the program across the Murray region in southern Australia highlights the importance of the CCK to successful learning and teaching and adds to the body of evidence regarding the educational and social value of hands-on- projects, place-based in nature.
Evidence from across the range of participants – students, educators and community members – indicates that CCK is a teaching and learning program with impact, which has connected communities, young people and adults with the environment, and each other, in unique ways. The sustained interest in and growth of the program over the past decade demonstrates the relevance and resourcefulness of CCK. Initially designed to build engagement between Murray Local Land Services (LLS) and students from the Murray region, the program has expanded geographically as well in content and delivery. Originating as a hands-on, activities-based program in natural resource management into what is now described as a creative, systematic book-writing program which has hands-on activities, literacy and awareness of culture and the environment being central to the program model.
DOWNLOAD the full report.
Virtual library
You can read hundreds of stories that have already been written by kids in the Enviro-Stories Library – many of these books have been produced under the Creative Catchment Kids program.
Thanks to our valuable supporters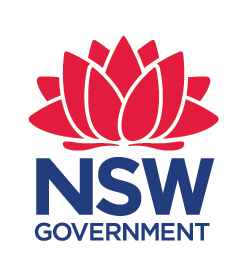 Department of the Prime Minister and Cabinet through the Indigenous Advancement Strategy