About Petaurus
Petaurus Education Group Inc. was established by Wirraminna Environmental Education Centre in late-2014 to support its operations as well as develop a range of natural resource management education activities. The group is incorporated in NSW so that it can receive, manage and report on local, state and commonwealth funds.
Petaurus Education Group identifies, develops and delivers a range of learning and curriculum experiences, resources and initiatives for schools and community groups to connect with land, water, productive farming, sustainability and cultural issues at the local level. It employs staff and provides funding and support for Wirraminna.
DOWNLOAD PROSPECTUS
PETAURUS.ORG.AU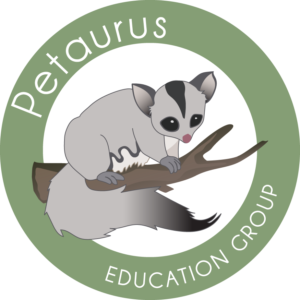 What we do
Deliver the Creative Catchment Kids program.
Provide in-school support with use of resources, consultancy and delivery.
Support regional excursions including the selection of sites and risk assessments.
Support schools to connect with environmental and agricultural service providers, field officers and scientists from government and non-government agencies.
Assist schools around calendar events such as National Tree Day, National Threatened Species Day, World Wetlands Day and NAIDOC celebrations.
Support schools who wish to connect with cultural heritage education resources and personnel.
Present incursions at schools a range of topics.
Provide curriculum support and opportunities to connect the classroom with the local environment and community.
Provide Professional Development for teachers as well as speaking at staff meetings, conferences and field events.
Coordinate the production of natural resources management educational videos.
Coordinate the development and printing of publications on a range of topics – see our Resources
If you are interested in talking to us about any of the things we do, then please contact us!
Studio 1, 603 David Street
(PO Box 1164)
Albury NSW 2640
Tel: 02 6021 1876
Email: office@petaurus.net.au