Weir-loo weir-loo…
Bush Stone-curlews call in joy as a new school education resource to raise awareness of their plight is developed.
The 'Learning about Bush Stone-curlews' resource has been developed to provide an opportunity for students to learn about an iconic Australian species – the Bush Stone-curlew.
PeeKdesigns education consultants in partnership with Petaurus Education Group have created this resource for the Nature Conservation Working Group (NCWG). The Nature Conservation Working Group is a non-government, not-for-profit, environmental group that is comprised of like-minded landholders who have a desire to ensure the survival of the iconic Bush Stone-curlew.
Unit description
'Learning about Bush Stone-curlews' provides a comprehensive unit of work looking at a Bush Stone-curlew's:
physical characteristics
structural adaptations
behavioural adaptations
scientific classification
habitat, diet and breeding
conservation status, threats and recovery.
The resource is aimed at students between Years 3-7 and can be used either as a whole unit or as separate individual activities. Some information sheets and activities may also be appropriate for younger or older students.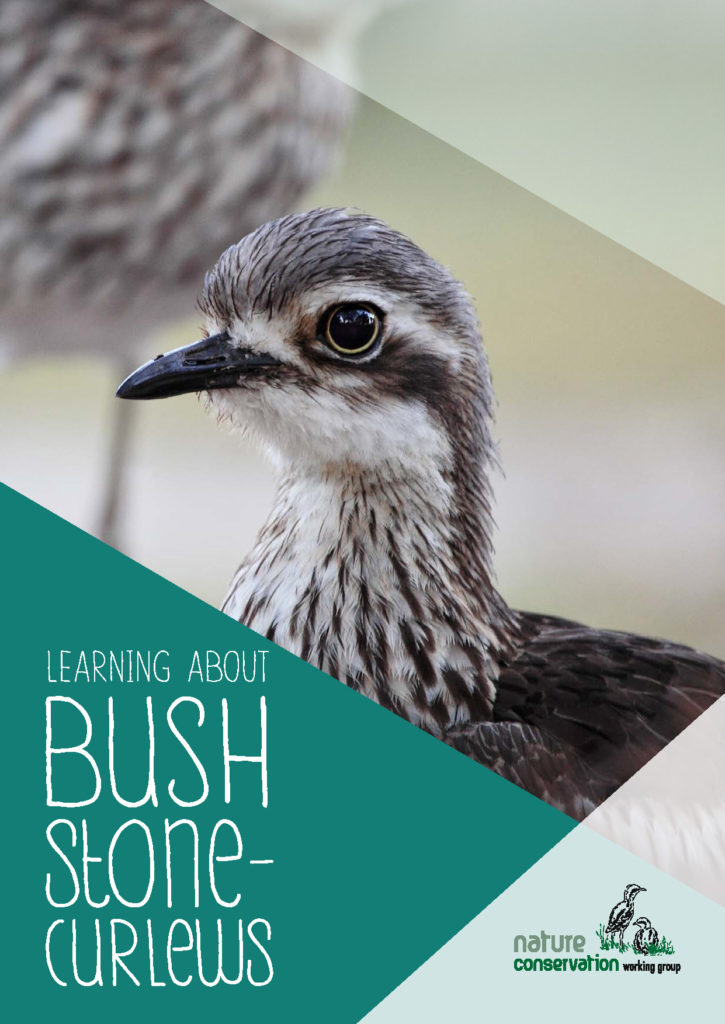 DOWNLOAD INTERACTIVE PDF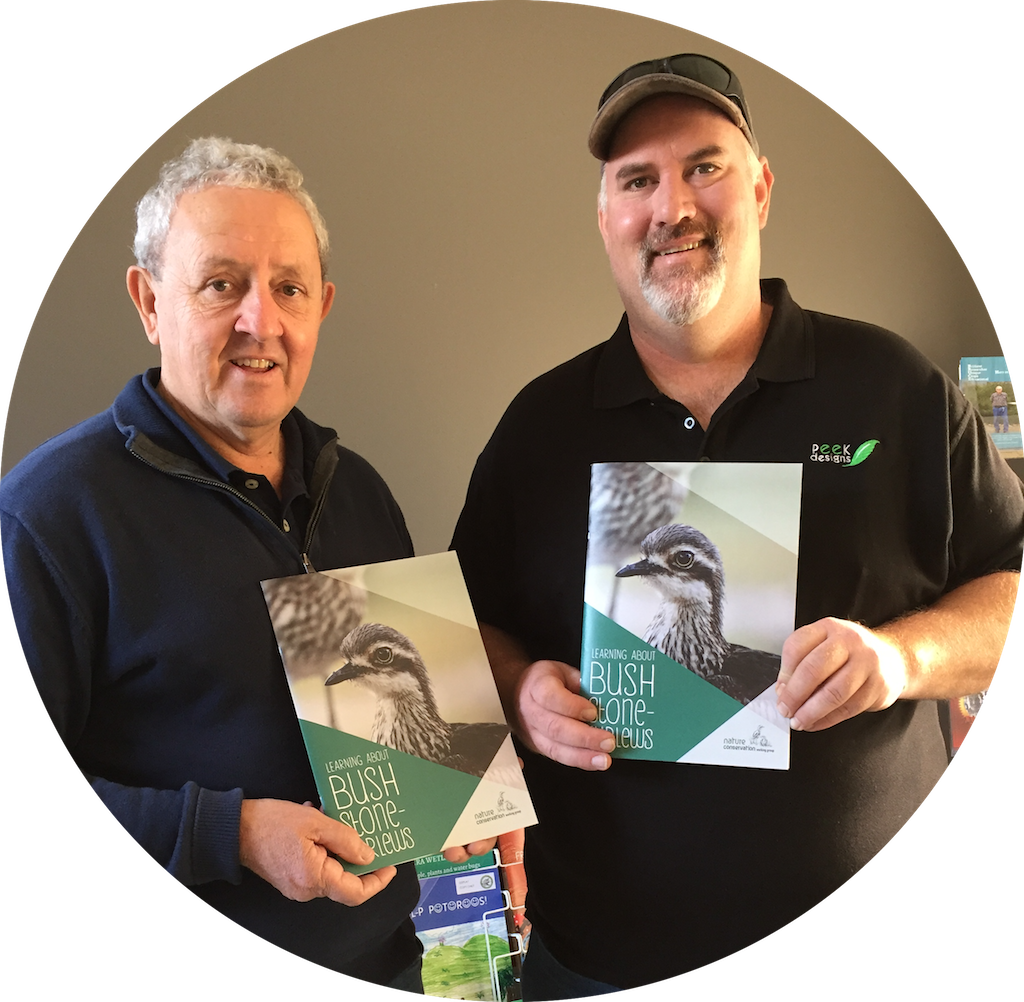 Peter Coleman, co-founder of PeeKdesigns, is the creator of this new resource that was originally 'just an idea' by members of the Nature Conservation Working Group a few years ago.
"What has been created is a Year 3-7 unit of work for looking at all aspects of the Bush Stone-curlew," explained Peter at the recent launch in Albury.
"We created a mascot for the project – Curl the Bush Stone-curlew," said Peter. "Curl thinks he is the star of this resource and he features prominently to make it fun for the students."
Photo: Owen Dunlop and Peter Coleman with the new Bush Stone-curlew education resource.